Business concept
Area that we have been involved since the company was founded
Inside plant communication engineering/construction is the area we have been involved since we started our business. As such, we take pride in our knowledge and technical capabilities. We have carried out many engineering/installation works over the past years.
In addition to partial works, we also carry out complete series of works including "designing, construction, testing, final documentation" and "management work" on near turn-key basis to meet the needs of our customers.
Telecommunication is one of the lifelines, and from communication tools to business, it is highly social and public, and highest quality is always required. In addition to quality and safety, when we work, we are always conscious of the needs of the end users.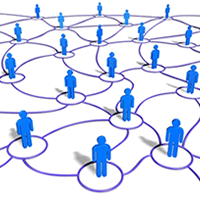 Business flow
| | |
| --- | --- |
| | Implementation plan, design, installation schedule, project management |
| | Procurement of materials and securing of personnel |
| | Carry-in, equipment installation, wiring |
| | Equipment startup, commercial equipment connection |
| | Device setting, unit test, ready for service |
| | Completion documents, test results, inspections (internal / external) |
| | |