PHILOSOPHY
Corporate philosophy
Supporting society's major infrastructure of telecommunication infrastructure and solutions.Connecting customers and society to a better tomorrow through our reliable work.Let us introduce our corporate mission, ideal image and values in our own words.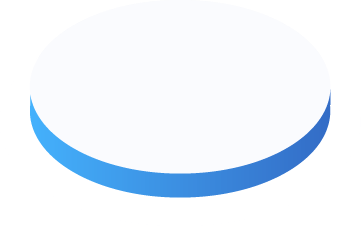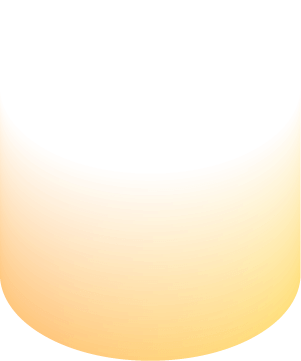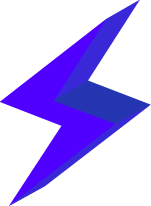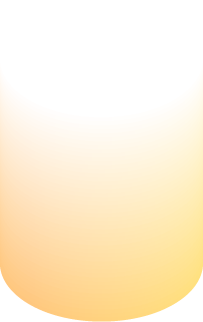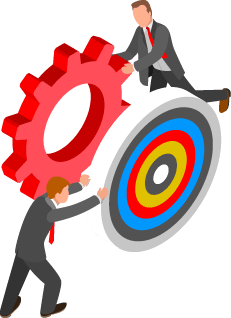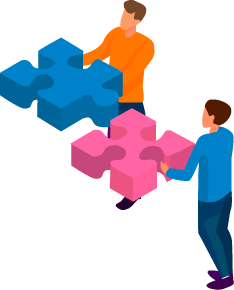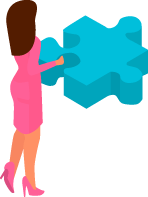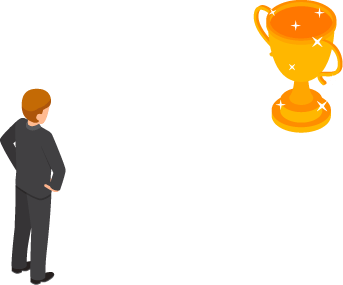 OUR MISSION
Our Mission
To support the development
of our customers
and
society through reliable work.
Since our founding in 1986, the spirit of valuing our employees, partners, and customers has been passed down from generation to generation as "Meisei-ism". Inheriting the spirit, Meisei has adopted the management principles of "creating a strong company" and "a company where employees can enjoy their work". The telecommunications industry we are in is changing rapidly, and therefore new technologies and reliable solutions are required on a daily basis. Each and every one of us must be highly skilled and provide "solid work" for our customers and society. Without the solid work of each and every one of our employees, we cannot meet the needs of our customers and contribute to society. In addition, in order for each of us to carry out a solid job, we must have an environment where we can enjoy working every day, otherwise we will not be able to continue our solid work for a long period of time. This is why we have always considered management and organizational strategies to be two sides of the same coin, and have focused on both.
Over the past 30 years, the environment surrounding telecommunications sector in Japan has changed dramatically. As the name "infrastructure" suggests, it has become a major foundation for people's lives and an indispensable necessity for all economic activities. "When communication stops, the world stops" is no longer an exaggeration in recent years. Today, we are engaged in construction and installation of telecommunications infrastructure at sites all over Japan, and we see the reality that our corporate clients are also taking on various challenges and making efforts to support Japan's telecommunications infrastructure. That is why we also want to do a good job that lives up to expectations of our clients by working hard and sweating. As a professional and as a human being living in the world today, each one of us is committed to the development of society.
OUR VISION
What We Aim to Be
We can jump because of our well-trained feet and legs.
We take the first step forward and create value.
Integrated Communication Solution Team.
Since our founding, we have built up a track record of achievements by focusing on "reliable work" while placing importance on each and every job site. To make things faster, safer, and of better quality, we have established an integrated in-house system that covers design, construction, and after-sales maintenance of telecommunications infrastructure and network-related services. We have expanded the scope of our work by actively taking on the challenge of all telecommunications-related construction and installation work, and were among the first in the industry to work on global standard products and products that are not handled in Japan.
Even though the company started out in construction and installation, it has increasingly been receiving orders for consulting, design, and other upstream processes. This is because we are able to accurately judge overall efficiency, safety, and risk because we are able to undertake a complete project from start to finish. Because we become a part of the client's team and look at the issues facing us together with the client, we are able to find solutions. We are not a machine that performs a given task, but rather we step into the customer's site and face real issues as a professional and work hard to find solutions. We will move forward for the better tomorrow of our customers and society.
OUR VALUES
Guiding Principles
Live with solid work.
Live with integrity.

Cherish your conscience as a human being. Do not do work that does not benefit others. Work fairly and honestly.

Live with Technology.

We can make decisions and see one step ahead because of our solid knowledge and skills. We continue to learn new technologies.

Live with Safety and Health.

Safety is what makes a work site safe, and health is what makes a job. Each and every one of us tries to create a work environment where people can live as they are supposed to.

Step in and live.

Take a step forward. Because we step in, we can see the field and reality. Step into the future and develop the future.

Live fairly.

Let us praise those who challenge and perform a good job. Recognize each other and work well together.

Live and promote your individuality.

Develop your strengths. Make the most of who you are. Live freely without restraint.

Live with your colleagues.

We fill in the holes in each other's strengths and weaknesses. When things go well, our happiness multiplies. We can grow multiple times over.

Live with Gratitude.

Numbers are not the only measure. Be grateful. Be grateful by others. People are nurtured by doing three-dimensional work.