Business concept
Aiming for a comprehensive mobile engineering company, we support our customers from sales to maintenance
With the rapid penetration of smartphones to the general public, mobile communication carriers are introducing high-speed mobile network technologies such as LTE and/or MIMO, and the distribution of traffic capacity.
In the area of mobile base station engineering/construction, we support our customers in various fields such as land acquisition/leasing , design work, consulting work and installation work.
In the area of inside-plant engineering/construction, there is a need for mobile communication in spaces where radio waves are shielded, such as in subway tunnels and basement of buildings. Since mobile communication is vital in the event of accident or disaster, measures to eliminate no-radio-signal areas has been taken.
Aiming to become a comprehensive mobile engineering company, we support our customers' businesses not only in construction work but also in sales activities, testing, and maintenance work in order to meet all customer needs.
Main business
Outside plant engineering/construction
Base station site negotiation / design / consulting
Construction / area maintenance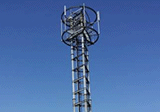 Indoor / subway / tunnel engineering・construction
Negotiations
Radio wave survey / design / consulting
Construction / testing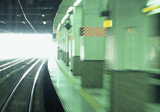 Work flow
Negotiations / contracts for introduction
Arrangement of requested areas

Radio wave survey of the requested area
Area molding for introduction

Confirmation of base station installation and route
Coordination with a building-owner's designated outsourcer
Construction design

Procurement of goods, delivery adjustment, construction coordination with customers, building management companies and building-owner's designated outsourcers
All works related to completion

Main and ancillary test
Ancillary tests for RFS or for system switching